Remote Work
Grant your workforce the flexibility to work from anywhere
With a Remote Work solution from Metro CSG, businesses can consolidate their data within the Microsoft cloud to reduce risk, all while enabling a flexible Work from Home policy for their workforce. This gives your IT department greater control over how the environment is accessed and empowers your organization to work effectively from anywhere no matter the challenge.
Our Remote Work Solutions:
Windows 365 Migration
Windows 365 offers subscription based access to PCs managed via a cloud dashboard. Metro CSG assists with the licensing and setup for your subscription to Windows 365, as well as help you select the right cloud PC to suit the performance requirements of your teams.
Is Windows 365 right for you?
Integrates well with existing Microsoft 365 subscription
Simplified desktop deployment
Per User based Pricing
Azure Virtual Desktop Migration
Our team of Azure experts develop and deploy the infrastructure necessary to run your Virtual Desktop environment, as well as craft customized, easy-to-provision desktop templates tailored to your preferred apps and performance requirements.
Is Azure Virtual Desktop Right for You?
Integrates well with existing Azure infrastructure
Highly customizable desktop deployment
Usage Based Pricing
Why choose Metro for your remote work solution?
As a Gold Microsoft Partner, Metro CSG boasts numerous Competencies focused within key areas of Microsoft Remote Desktop technology, denoting proven expertise managing and deploying solutions to our customers. With our years of experience working in the Microsoft cloud, we ensure you can integrate these powerful technologies quickly and seamlessly.
SMB Cloud Solutions
Small Business Expertise
Cloud Platform
Microsoft Azure Expertise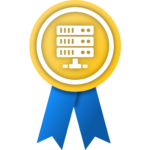 Enterprise Mobility
Security Devices Expertise
Windows & Devices
Microsoft Windows Expertise